---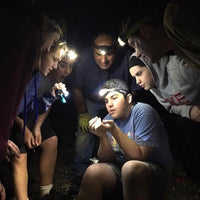 "Mined Just For You" Full Day
Regular price $800.00
Tax included.
Shipping
calculated at checkout.
Full Day:
 The full day package includes...
 A "Mined Just For You" certificate identifying the location of the dig, the date and time the dig was done and the minerals. 
Pictures of the specimens found during this time as well as pictures of select pieces coming out of the ground including the minerals used for your specific specimen or piece of jewelry.
You select what style jewelry you would like created from the find. Two pieces of jewelry are included in this price.  Jewelry created from your dig, will be within Lumina's Jewelry lab's abilities.  (For designs, other than Lumina's Lab capacity allows, additional cost may apply.  Precious metals other than Sterling Silver maybe subject to additional costs.)
The minerals and gems that were obtained during your set dig time.
Eight hours of dig time will be dedicated in this package.  Dig time starts when we are actually digging.  Travel time and set up and clean up times do not affect your dig time.  (This package is for trips in New Hampshire, Maine, and Vermont unless a member of the team is already out of the region.